Welcome in our East-West Youth Expo – II edition!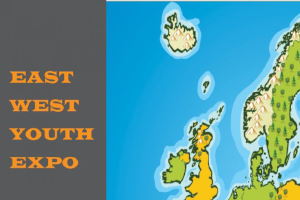 Our topic this year is Leisure time and what we offer as services and activities for the leisure time of yong peolpe.
The contact seminar will happen betwwen 7 – 10 May 2017 in Sofia, Bulgaria
venue: Novotel Sofia.
PROGRAM: 
 
09:30 – 11:00
11:30 – 13:00
14:30 – 16:00
16:30 – 18:00
07 May 2017

Welcome

Presentation of program "Alternatives for leisure time" and resaults

Sharing similar experiences and tools

08 May 2017
10:00 – 16:30   EAST-WEST YOUTH EXPO – II edition

Will be opened for local organizations and institutions.

Speed dates, presentations, table for each organization, TV screens for your movies, chatting room

09 May 2017
10 may 2017

Evaluation

New plans

See sigh to Sofia

11 May 2017

Leave the hotel – till 12:00 a.m.
Please bring with you materials (posters, books, Brochures, stickers etc.) that you are produced in your projects.
Think about tools, games, programs that you want to present here. Your new partners will wait you in Sofia.
To prepare this event we need information about you and your organization. Please fill this form and don't forget to submit it: http://goo.gl/mVqlkC
Also we need logo of your organization (in good quality – for printing materials).
Please send it in e-mail: events@openspacebg.com
With financial support of program "Erasmus+" of EU, KA1 – Mobility of citizens